Since I spent the weekend away I didn't do much cooking. Today we ate shoarma, which is easy and awesome. I love it, pieces of meat with garlic sauce in pita bread, how can you go wrong? Well, let me tell ya… by buying the meat in the grocery store.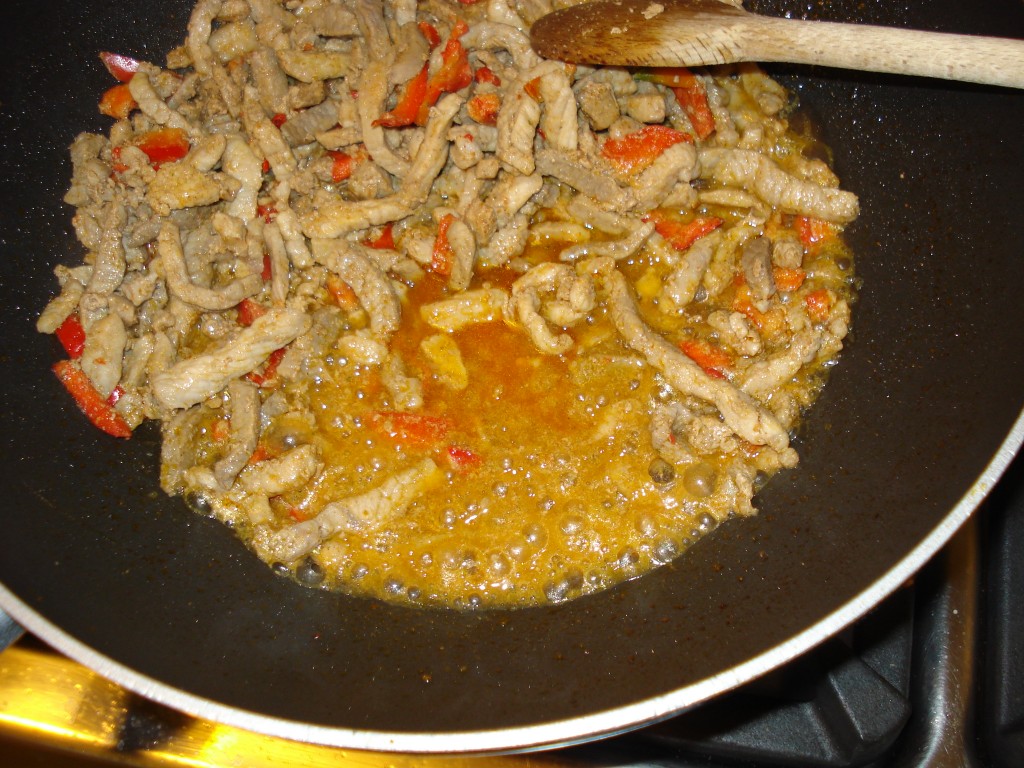 I regularly ask myself why the heck I actually buy my meats at the grocery store. Ever, at all. Why don't I just go to a quality butcher and get whatever cut I'd like there? Time is the main issue. Butchers for some reason usually close relatively early, they're always closed before I get out of work. And on Saturdays, by the time I remember that I want to go there, they're sold out of half the stuff I want and/or have cleaned up their store.
Long story short, I generally get my meat at the grocery store. And more often than not, I'm disappointed. Disappointed by the lack of taste, of bite, of quality, but most of all, disappointed by the fact hat I pay the price of meat for water.
Grocers inject their meats with tons of water. Water makes the meat look prettier, seem more moist, but much more important, it's a way to jack up the prices. A chicken breast -in general- is 25 to 45 percent water. As soon as you prepare the meat, the water evaporates and you only have half the meat left. You paid full meat price for this water though. By adding water grocers actually hike up the price of meat with 25 to 45 percent. If you think of that, suddenly organic meat isn't all that expensive anymore.
If you take price out of the equation, all that added water still stinks. (Sometimes quite literally, old water with meat starts to smell… yuck.) But mostly because it changes food. While you want to fry something, you'll quickly start cooking it. Meat boiling in the water it's released. You'll have to boil it for a bit to get rid of it so you can still fry it, brown it, or whatnot. Result, overcooked meat. The only way to prevent the boiling part – at least partially – is by draining the meat a minute or 2 after adding it to the pan. The problem there is that not only do you lose water, but flavor as well. The only way you can prepare meat without the water hurting the process, is by grilling it. Whenever we have 'nicer' meats, good steaks or something, we always grill it, just to actually be able to control what happens to it.
So we had shoarma today. I started off with 500 grams. In the good old days that would've been enough to fill about 8 small pita's. Today we filled 4. We didn't even stuff them all that full. Yes it was tasty, yes it was enough for the 2 of us, but still. I just paid the price of meat for 200 or more grams of water.
I really should go to the butcher more often!!!
Would you like to get in touch, please don't hesitate to contact me via

my contact form.

Latest kitchen talk

Translate this blog

but don't expect it to make perfect sense!