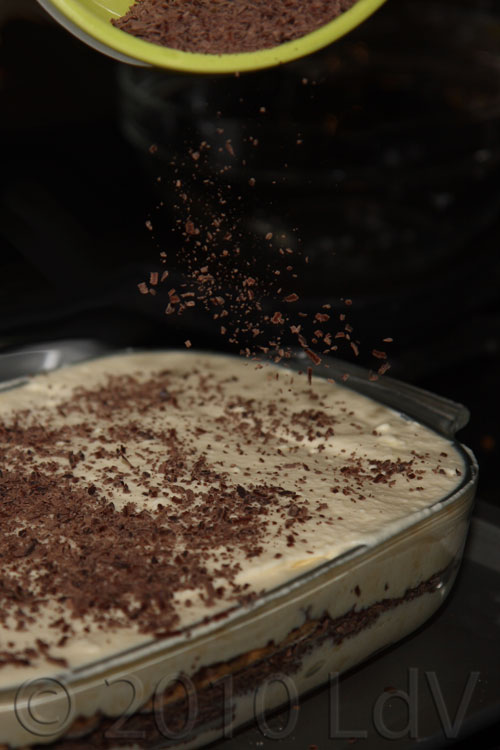 Later this summer, I'm attending our semi-annual family reunion. Lots of folks from all over join four a couple of days (long weekend) of catching up. A good portion of the event usually revolves about food. Old and new family classics are served. The people who host break out their favorite recipes, it's wonderful.
This edition of the reunion is hosted by my dad and stepmom. (My stepmom is one of the four sisters who take turns hosting.) This obviously means I need to pitch in, and what better way to help than contributing food-related-things.
Okay okay, I also did crafty stuff, I got some awesome really thin treated slices of tree bark that served as a background and printed the invitations on semi-transparent paper which was glued on top of that. I also 'designed'a gathering logo so everything we produce will be matching. But that's just the weird-perfectionist-crazy-obsessive-compulsive-must-get-everything-to-match kinda idiot I am. I can't help it, I'm an imperfect person wanting perfect things. But that's a whole 'nother story!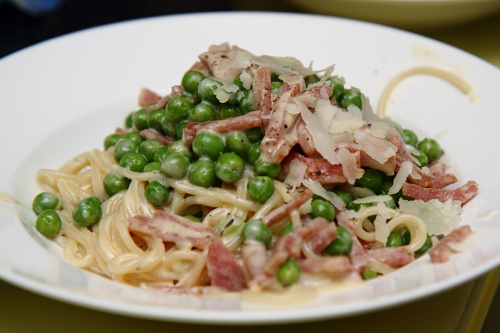 So part one of the food-related portion of my contributions will come from my obsession with old family recipes. I asked everyone to bring their recipe books. The 'event' I'm hosting is a copy-everyone's-best-recipe-party. We'll provide brand-spangking-new recipe books. Who knows, maybe I'll even get creative with those too, add logo's pictures or whatnots. We'll provide pens, in various colors. And I'll provide my own recipes. (I'm wondering if I could pull off just putting a laptop with my blog open in the main screen on the table and let that be it. I rarely ever write things down in actual recipe books. My recipe books are mainly purchased (or gifted) cookbooks. )
So the idea is that all my aunts and cousins bring their cookbooks or at least tell us their favorite (secret) recipes. We'll share the old family recipes. Recipes of my grandma's whos recipebooks my stepmom and aunts all have. But also the new favorites, recipes we all developed or found and have come to love. We will all just browse through each other's books, copying the recipes we'd like to have.
I think it'll be wonderful!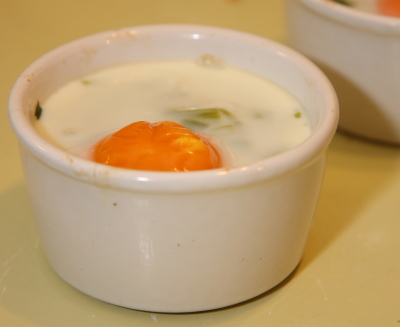 Now the other thing I'll do, is cook the whole family a dinner. And not the traditional great recipe that can be multiplied by as many as you need, but more towards fine dining. Fine Italian dining, to be precise.
It all started out with my posting what I was cooking on Facebook. My cousins (and parents and sometimes aunts or uncles) would often respond, telling me they'd be right over or to save them something.
My Facebook-posts evolved into this blog, because really, why not make use of that URL I'd already owned for many years.
And all this combined grew into everybody and their dog telling me that I should cook dinner during the reunion. And I mean this quite literally, my cousin's dog, Cooper, actually has his own Facebook-page!
Long story short, I promised to cook an Italian dinner for the family. 35 people who need to be fed. High quality food and in a timely manner, preferrably!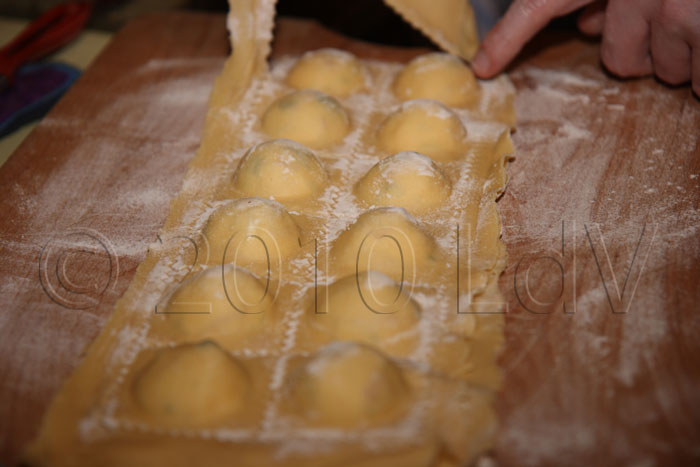 I've already decided I won't be making my own pasta. It's just not doable. I won't have my own pasta machine (if any machine at all) and a batch for 35 people (and giving them choices too) would mean 25 eggs and 2.5 kilos of flour. That's a little much.
I'll just buy good quality dried pasta, from a store which I know carries Italian brands. The sauces will just have to make up for the fact that I couldn't make so much pasta…
The dinner will be a full Italian dinner, which means:
- antipasti (with aperitivi) aka appetizers and drinks,
- then the primo piatto, the first course – not to be confused with a small starter (I'm aiming at giving people a choice between 3 dishes – not sure if it'll  just be pasta, or risotto as well),
- then the secondo piatto, the second course – not to be confused with main, primo and secondo together are the main courses (I'm thinking 2 or 3 choices and 2 or 3 different contorni (side-dishes) to choose from.)
- Dolce, or dessert will probably be one choice and one choice only, tiramisu. Unless I change my mind and/or my stepmom buys a gallon-sized ice cream maker and/or I suddenly figure out different Italian desserts and/or I suddenly decide I want to bake cakes In other words, not so sure about dessert yet.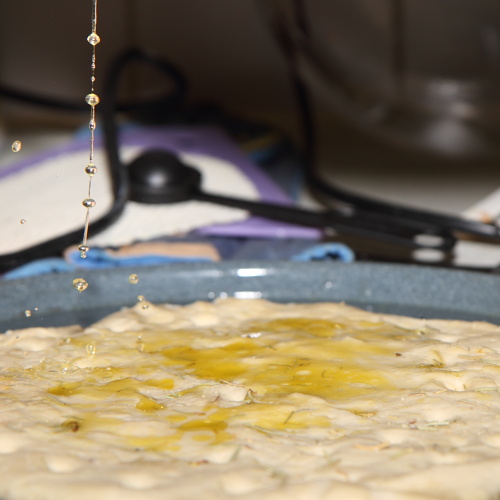 Sounds good? I think it does.
Now here's my big question – and yes, family, if you happen to read this post, feel welcome to give your opinion too! If you look at different Italian recipes on this blog (or think of Italian classics you know) what dishes do you think I should serve?