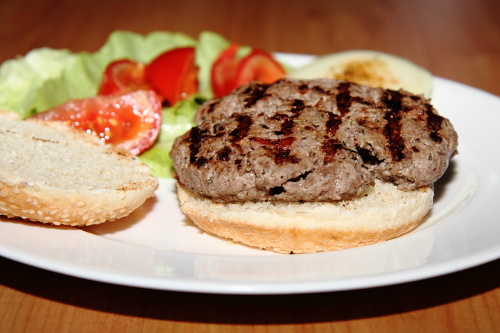 The Dutch national soccer team had a big welcome party in Amsterdam today. half a million rowdy provincials came to town and yelled and screamed and were drinking beer before noon. The team took a boat tour through the canals, and one of the canals they went through was not even 50 yards from my office. Lots of screaming, yelling and vuvuzela's were heard. And some nutcase started (and got a whole crowd of people to join in) singing 'We are the champions of the world', I'm assuming he hasn't watched the final OR seen any news in the last few days.
The stupid festivities (which other country throws a humongous party for people who DIDN'T win) caused public transport to quit riding in in the city center. After work this meant I had to walk 35 minutes to the nearest tram stop. It's usually a half a minute walk.
Next to all the craziness, it was crazy warm in our condo when I got home. Our condo is very well insulated, not only because of the windows and walls, but mostly because there are 8 layers above us. This means that it takes forever for our house to actually get warm in summer. But once it has, there's no way to get the heat out of the place until the end of summer. Sure, you can get it comfortable as soon as you open windows and/or doors, but it'll be hot when you enter.
Coming home this way lead me to crave burgers. Don't ask me why, but it did. I wanted bacon burgers, but I only had cubed bacon. The solution, adding cubed bacon into my burgers.
Yes, these burgers were a little out of the ordinary, but absolutely amazing. With bacon and cream cheese, fresh ground very lean beef, nice seasonings and lettuce, tomatoes and grilled sweet onions on top. You wouldn't believe how easy they are to make, if you own a meat grinder. And -don't run away- they are relatively low-fat!**
After eating these burgers, all was better in the world. I didn't even put ketchup or mustard on them, they didn't need it, they had all the flavor in the world and then some.
[print_this]Amazing Bacon Burgers (recipe makes 2)

250 grams of cubed beef (I use poulet, which is odd sized leftover steak and top round pieces, usually sold  to make soup)
about 20 to 50 grams of uncooked bacon bits
a generous amount of fresh ground pepper
2 pinches of pink himalayan salt
a generous amount of ground dried garlic
a generous amount of dried herbes de provence
a good sprinkle of Pikes Peak Butcher Rub (or your favorite steak seasoning)
1 tbsp (heaping) of cream cheese

**

Combine the beef and bacon bits and grind them together coarsely. Add the cream cheese and all the seasonings and mix it very very well unless you have a homogenous mass of meat and cheese (And you don't see blobs of cheese anymore).
I love the use of the word homogenous… can't help it!
Form 2 burgers by kneading the meat for a little (it becomes a little stickier that way and stays together even though you're using amazingly lean beef), the rolling a ball and flattening it. Grill to your desired doneness.
Serve on hamburger buns with lettuce, grilled sweet onions and tomato, or any other veggies you'd like with it.

[/print_this]
This burger has an amazingly distinct, yet subtle (yes that's possible!) bacon flavor. You don't really taste the cheese, but it does seem to pull everything together, flavorwise. I can't really explain it, this just works. It's just so dang tasty!
**I accidentally only had 'light' cream cheese in the fridge, which works fine, so all in all this isn't high in fat, there's only a tiny bit of bacon compared to the beef and lettuce and tomatoes aren't really known for their fat-content either. So you can totally eat this without your conscience playing up!
Would you like to get in touch, please don't hesitate to contact me via

my contact form.

Latest kitchen talk

Translate this blog

but don't expect it to make perfect sense!