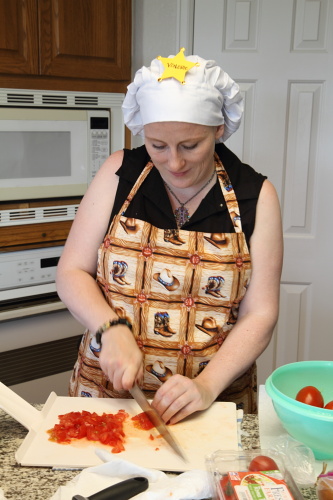 So our family reunion is over. We had tons of fun and it was great being able to spend some time with everyone again. As I mentioned on here before, I was in charge of making a full Italian meal one night. And obviously I can't go for a giant bowl of spaghetti and jars of sauce. I seriously, physically can't. It just wouldn't feel right. Especially in summer, when there's tons of fresh produce and making your own sauces is totally doable.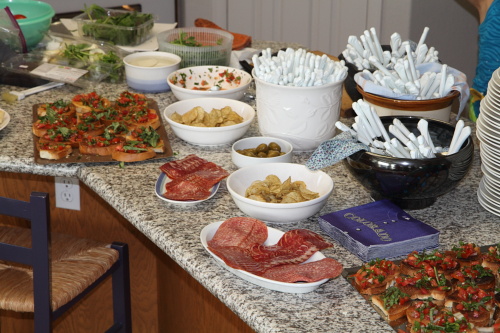 Making a 4 course dinner with several options for 30+ people is a lot of work though. I opted out of making fresh pasta, partially because of the large amount of people I'd be serving, but mostly because I didn't have the right equipment ready at hand.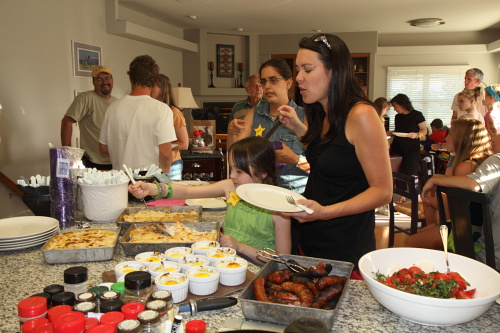 That said – cooking in a different kitchen than your own is hard! Even when you're pretty familiar with the kitchen (my parents') you just don't have those things you need (or only find them after you've resorted to more-time-consuming methods). And had I known how super-heavy-and-annoying a hand-cranked food mill is when making sauce for so many people, I would've gone to the gym beforehand!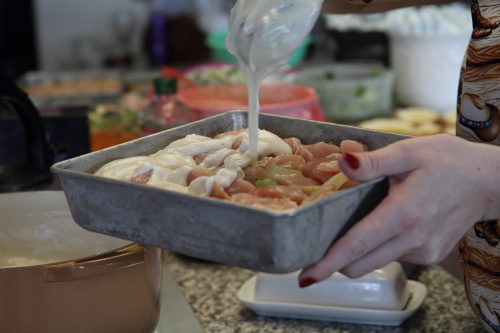 Most of the recipes I used can already be found on this site. So all I'm giving you now is some pictures and the final menu.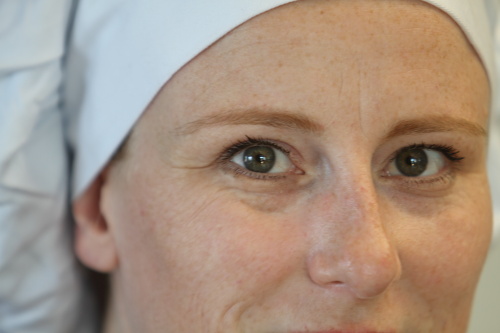 We started off doing aperitivo, about an hour and a half before dinner. Just some tasty treats as a late afternoon snack. I made bruschette, focaccia, we had some salumi, some olives and chips.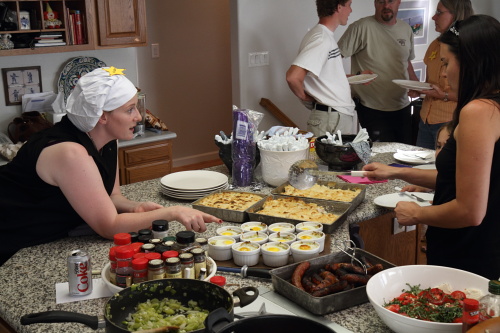 Then the first course came around, the primi. A choice of my now-famous pasta alla gorgonzola or fettuccini alla pomodori. A lot of people opted for a little of both.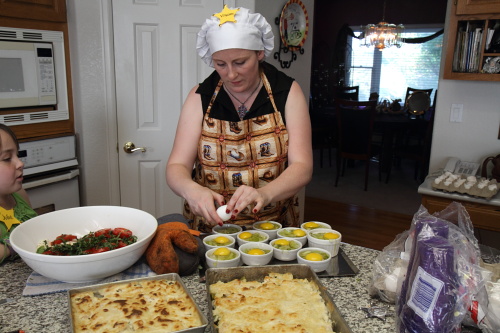 After everyone had cleared their plates (or even come back for seconds) the Secondi were served. A choice of uovo in cocotte ai porri or pollo con finocchio. As contorni I served an insalata mista and insalata caprese. My 10-year-old cousin pretty much commanded me to give the fennel recipe to her mom. Very flattering! (Also, this same darling cousin later sent L and me a gift, a lovely potholder she made herself, as a gift for our new home. It will definitely receive a place of honor.)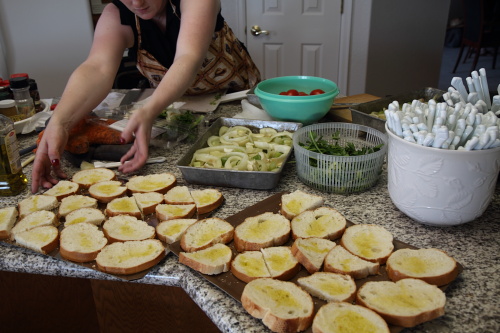 We did dessert by the campfire, later that night. I'd made two versions of my again now-famous tiramisu. One was the regular one I always make, the other was a decaf, non-alcoholic version. And to be completely honest, I could hardly tell the difference myself.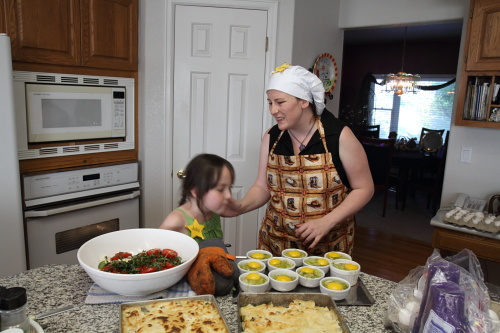 The day after my big dinner (couldn't do it the day of, as I was literally cooking all day that day!) we did a recipe exchange. So stay posted here to see me trying out my family's recipes!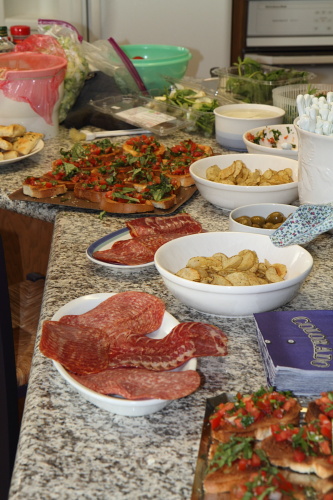 Oh and on another note, the past 3 weeks I've hardly posted, since I was on vacation in Colorado and Nevada (the reunion was part of my vacation). Yesterday we closed on our new home. I'm going to try to update a little here and there, but it might not be much – and I bet a lot of it will be house related. Just hang in there with me, the end of September/beginning of October everything will be back to normal (or so we hope!)