Currently viewing the tag: "11 in '11"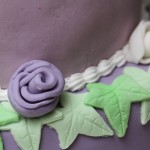 While Laurens was in New York for business, I attended a cake decorating workshop one evening. The reason I liked the sound of the workshop, was because it covered tiered cakes and fondant decorating. Both things I just hadn't been wanting to try on my own. Sure, I had all the tools [...]
Continue Reading

→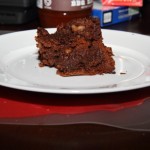 Yes, it's true, I totally failed making fudge.
I didn't do it on purpose, I was really looking forward to eating fudge. On the upside though, it gave me the chance to make failed-fudge-brownies. A blessing in disguise!
Continue Reading

→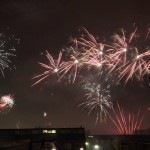 Happy New Year everyone. Hope your year has started off well!
With the new year being half a day underway, I decided to set up some goals for myself for this year. We started off the year in our new home, which is far from finished (is a house ever finished), but [...]
Continue Reading

→
Would you like to get in touch, please don't hesitate to contact me via

my contact form.

Latest kitchen talk

Translate this blog

but don't expect it to make perfect sense!