Currently viewing the tag: "Cake"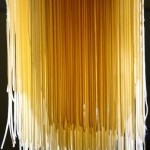 My blog revisited
Whenever I need a recipe or food idea, I usually look up a blog. Often that will be other peoples blogs. Whenever I know that I've written a post about something myself, I will look it up on my own blog though. So when Simone of Jungle Frog Cooking asked [...]
Continue Reading

→
Would you like to get in touch, please don't hesitate to contact me via

my contact form.

Latest kitchen talk

Translate this blog

but don't expect it to make perfect sense!