Currently viewing the tag: "Blogging"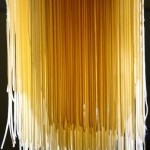 My blog revisited
Whenever I need a recipe or food idea, I usually look up a blog. Often that will be other peoples blogs. Whenever I know that I've written a post about something myself, I will look it up on my own blog though. So when Simone of Jungle Frog Cooking asked [...]
Continue Reading

→
My life would be vastly different without social media. In fact, I can hardly imagine my life without it anymore. This blog, facebook, twitter and now Google+ have and are making a tremendous impact on my life. Without social media, my life would be different, emptier even. Without social media I wouldn't have interacted with, [...]
Continue Reading

→
Would you like to get in touch, please don't hesitate to contact me via

my contact form.

Translate this blog

but don't expect it to make perfect sense!