Currently viewing the tag: "Eggs"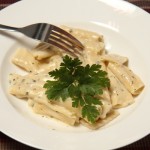 I walked into Duikelman to buy a speculaas plate. The mold to make the Dutch windmill cookies that are known throughout the world. Now it's always dangerous to walk into Duikelman. If you like cooking, it's pretty close to what heaven must look like. So far it's been utterly impossible for me to [...]
Continue Reading

→
Would you like to get in touch, please don't hesitate to contact me via

my contact form.

Latest kitchen talk

Translate this blog

but don't expect it to make perfect sense!