The Pioneer Woman makes me jealous. Not when she posts pictures of scary snakes that sit in her yard. I can do without that nooo problem. I get very very very jealous when I see her kitchen though. She has a 'baking station' with 'flour/sugar drawers'. Seriously, if I didn't have L, she wasn't married and it would be legal, I would totally marry her just for her kitchen. Seriously!
Now I shouldn't whine. After August 31st I will have an awesome kitchen as well. It's large and beautiful and has everything I need. Except for the baking station… with the flour/sugar drawers.
I already told L that I want those drawers too. We will have to remodel the kitchen a tiny bit, can't we just include those drawers in there.
I included bribes like 'baking every day' and such, but L didn't seem convinced.
So this morning I told my co-worker about the awesomeness of PW's kitchen and drawers. I told her I'd checked about 3 million kitchen websites and none of them offered them. And then my wonderful wonderful co-worker said "oh, but they have those old fashioned cupboards that have those, they're called 'grutterskasten', check furniture stores instead of kitchen stores".
So I did a google search on grutterskasten and kruidenierskasten and there's a whole giant massive collection of different types and styles of those cupboards.
So now I want a cupboard like this!
Or like this!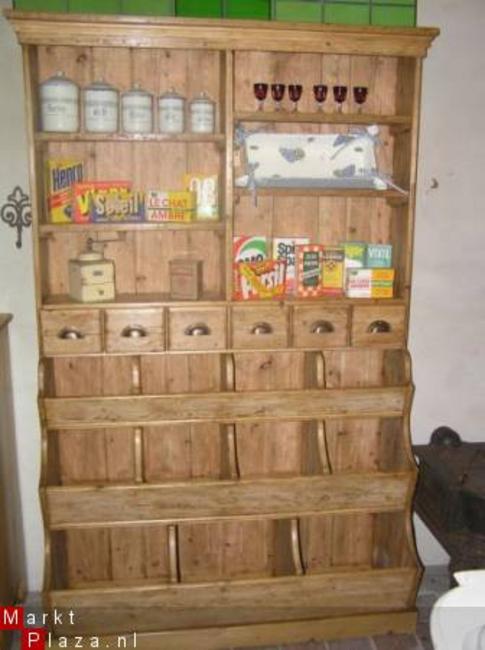 There are so many possibilities!!!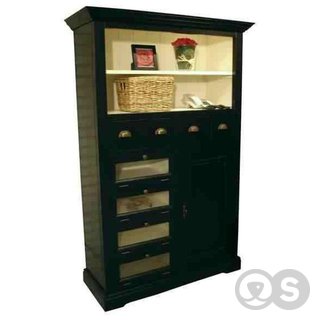 I'll just have to go measure the empty wall space in my kitchen (I know exactly which wall I can use) and then I can go pick one up!
Soooo excited!!!!
(Which one is your favorite???)
Would you like to get in touch, please don't hesitate to contact me via

my contact form.

Latest kitchen talk

Translate this blog

but don't expect it to make perfect sense!