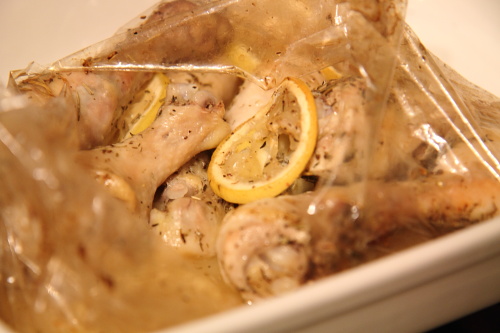 With the days getting longer and the water getting warmer, last week we started sailing again. We being 40 kiddo's and I (and a bunch of other instructors). It totally fun! A couple of years ago I got involved with the youth sailing classes at our yacht club. I always work with the little kids. The 6 and 7 year olds who are in their first or second season of sailing.
Seriously fun!
The whole 'adding sailing to my week' however pulls a strain on my daily cooking. Especially when there are days that I have to work in the evenings as well.
Chicken like this, brings the solution. It literally takes 5 minutes to make, after which I lie myself down on the couch and take a mini-nap until the timer rings and we get to eat.
Seriously THAT easy!
All you need is those special plastic oven bags. And well, drumsticks. And maybe the rest of the ingredients too. Using all the ingredients tends to make life slightly easier.
Go! Buy yourself those weird oven bags!
Make this dish! You will thank yourself… and me!
Rosemary-lemon drumsticks (recipe makes 8 drumsticks)

8 drumsticks (skin on or off, doesn't matter)
1 lemon
some rosemary
some thyme (optional)
pepper
salt
oven bag (Reynolds makes them, probably other brands too!)

Place the drumsticks in the bag. Slice the lemon in thinnish slices, add those to the bag. Pour some dried rosemary into the bag. Some thyme too if you like that. Add pepper and salt to taste (not too much). Close the oven bag. Wiggle it around a bit to get the seasoning divided. Place bag on top of a cookie sheet, or casserole dish or anything but directly on the oven rack. Place in the oven (about 180-200 degrees celsius, it really doesn't matter all that much, check the package if your bags have a maximum temperature) until they're fully cooked. At least 25 minutes. It doesn't hurt if they're in there longer. They won't dry out! Take bag from oven, let it deflate a bit, open the bag and enjoy!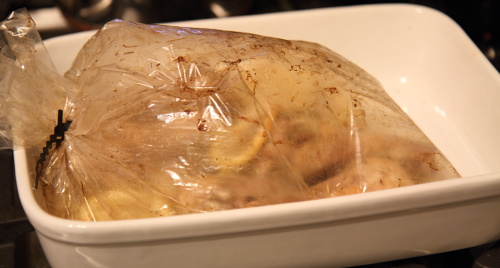 Now the bag will inflate while the chicken is cooking. Once the bag is out of the oven, it will deflate again. There'll be a lot of 'liquid' on the bottom of the bag. That's what keeps it nice and moist while cooking. It will contain a lot of fat, which is good, fat in the bag instead of your stomach, while all the flavor will go into your mouth.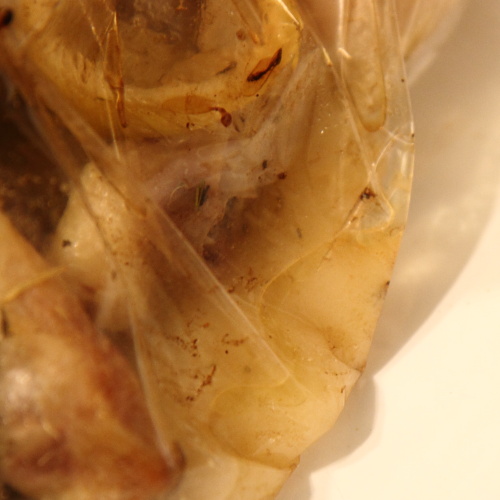 What else do you want?
Me?? All else I want is more, longer naps!!
Related
Would you like to get in touch, please don't hesitate to contact me via

my contact form.

Translate this blog

but don't expect it to make perfect sense!