For those of you who visit here more regularly (and I know you're out there, I can see it in the stats, make yourself known, will ya??!!) you probably know that my big cooking issue is the size of my kitchen. It's just not big enough. Before I actually moved in with L, it was big enough. For him it was. When you're main needs in a kitchen are a coffee maker, dischwasher and microwave, you're not in need of crazy much space. If you want a huge stove, all sorts of gadgets and room to actually cook, you do need some place.
I like my gadgets!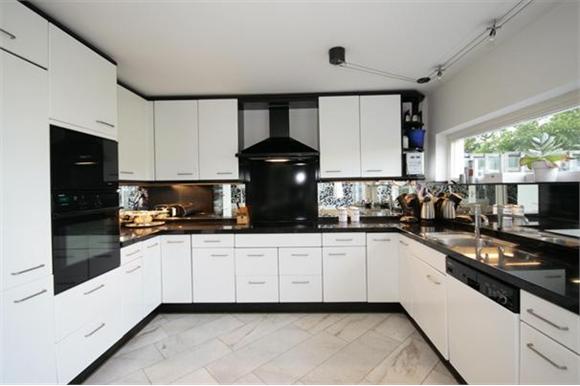 So I've mentioned needing a bigger kitchen before. Heck, it's the number 1 item on my kitchen wish list on here. And if you go and check that out now, you'll see that the item's changed :-)
Yes, I got my bigger kitchen. Or actually, I will get it, at the end of August. L and I bought a new home. A BIG new home. One of those 'okay, yeah, I'm all grown-up now' homes I didn't realize I'd ever even want to own. Well, I did want that, and now we bought one!
We went to look at this listing some time in the beginning of March. We walked around, were impressed with the space, but weren't sure of things. We thought and though and I went to re-visit the listing online about 9383736252 times and saw it hadn't sold yet. More and more thinking led us to make an appointment with the realtor to go check out the house a second time. Long story short, we made an offer, signed some papers, got the mortgage and agreed on a date we'd get the keys.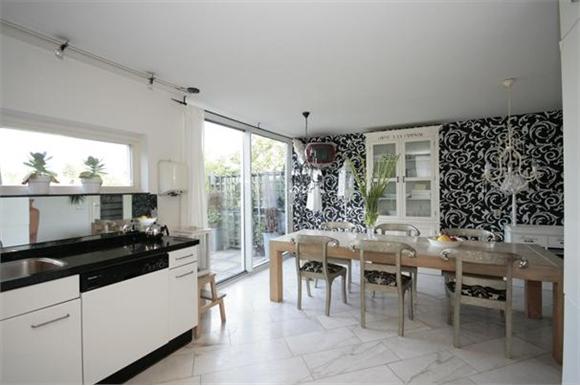 So the pictures in this post… that'll be my new kitchen. I love it! And I'll love it even more when my big stove gets placed in there. Can't wait for September, when I get to cook in there!
Would you like to get in touch, please don't hesitate to contact me via

my contact form.

Translate this blog

but don't expect it to make perfect sense!