And I have  no idea what I did wrong here.
I started out using an authentic Italian recipe. Definitely authentic, as it was even written in Italian. I'd already asked L what the 1 word I didn't recognize meant (lievito, yeast) and so I started baking.
They're in the oven now.
They look like this. (Bad picture, I know, taken through the oven window with a point-and-shoot…)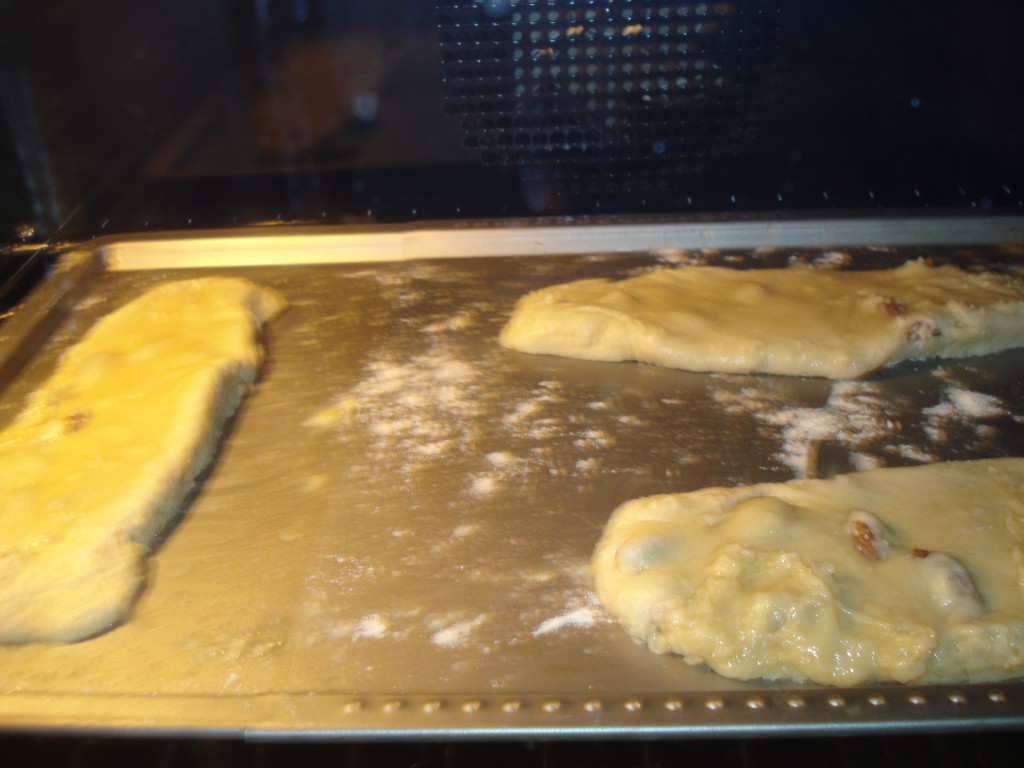 I doubt this is going to change into actual cantuccini. They might taste like cantuccini, a bit, but there's no way they're going to look right! Right?
I won't bother adding the recipe here, as they didn't work out. I will keep trying and as soon as I have a recipe that works, I will post it.
For now all I  can say is the dough did taste very good. It was very sticky, so lots of cantuccini dough left for me to eat. There's an upside to everything, right?
Would you like to get in touch, please don't hesitate to contact me via

my contact form.

Translate this blog

but don't expect it to make perfect sense!