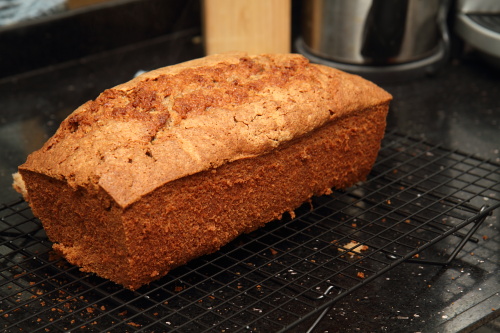 With the ginormous banana squash in Hand I had to figure out what exactly to use it for. Surely, we eat squash, but this was enough for about a week. So I needed to change things up.
Looking online I found tons of pumpkin bread, squash bread or zucchini cake recipes. I figured I'd be able to do something like that with my giant squash as well.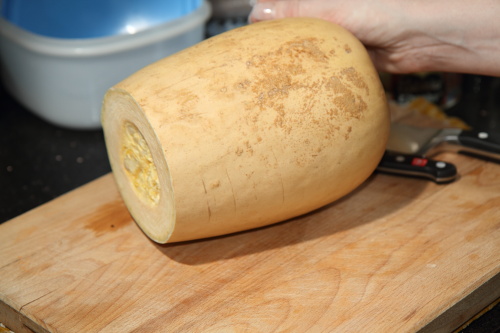 My beloved new knife cut off a giant piece of squash. I peeled it, seeded it and shredded it. Let the fun begin.
Let me start by saying, I don't know why people call something that contains 2 cups of sugar a bread. It's not bread, it's cake. To me the term bread means something savory. A pinch of sugar to help yeast or enhance flavors, is all fine. I figured I'd still make it, but think of it and treat it more like a cake. And I was right. In taste and consistency the end result came out a lot like my mom's age old spice cake recipe. Served with some whipped cream, or ice cream, it's a tasty treat. But it sure as heck isn't a bread!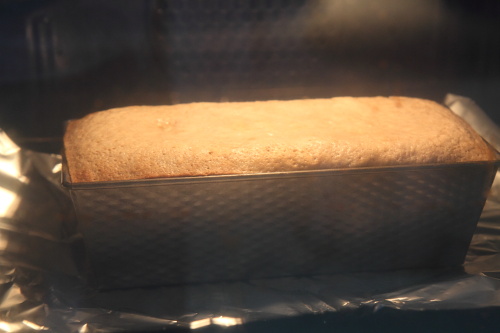 I liked it though. In taste and texture, which means I probably won't be making my mom's spice cake again, as this is a little healthier and tastes the same. Go figure.
Also, the recipe is meant for a BIG loaf pan. Or at least that's what I assume as my regular sized one filled up really high. The middle took forever to cook and I was afraid of burning the sides. Fortunately that didn't happen, but still, the cake could've used another 10 minutes and then surely the bottom and sides would've been too dark. Next time I make it, I'll use a large springform, and maybe put a nail (the ones you use to make buttercream flowers) on the bottom to help distribute heat to the middle. It worked like a charm for my tiramisu cake, so why not here?
All in all, the cake worked out, but next time I'll make a smaller recipe and/or use a bigger pan and make sure there are more people to share with. This was a little too much for just the 2 of us.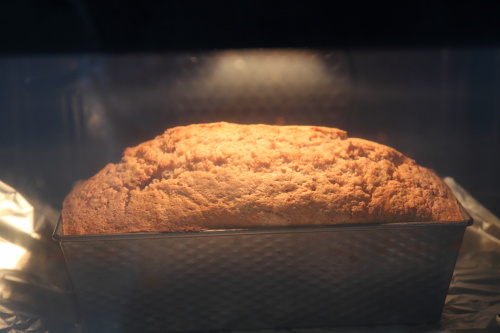 [print_this]Banana squash cake (recipe adapted from allrecipes.com, makes 1 giant loaf)

2 cups shredded banana squash
2 cups sugar
3 cups flour
1 cup half melted butter, half oil (any liquid fat is okay)
2 tsp cinnamon
2 tsp nutmeg (or if you can get 'speculaaskruiden', change 1 tsp nutmeg for the speculaaskruiden)
3 tsp baking powder
3 eggs
1 tsp vanilla extract

Preheat oven to 325/165 F/C. Beat the eggs until they mix together well, then beat in the sugar, oil/butter and vanilla. Gradually mix in the flour, baking powder and spices. Then slowly mix in the shredded banana squash.

Pour the mixture into a buttered baking dish and place in the oven. After 45 minutes check for doneness by putting a skewer in the middle of the cake. If it comes out clean, the cake is done. (Mine took about 75 minutes to come out pretty clean, but could've gone a little longer. Rather go too long than too short, no-one likes uncooked cake (unless it's batter straight from the mixer!)

Serve with whipped cream, ice cram, or just by itself!

[/print_this]
Oh, and this is what happens when you're impatient and remove it from the pan within a couple of minutes. (Truth be told, we had an appointment and NEEDED to leave…)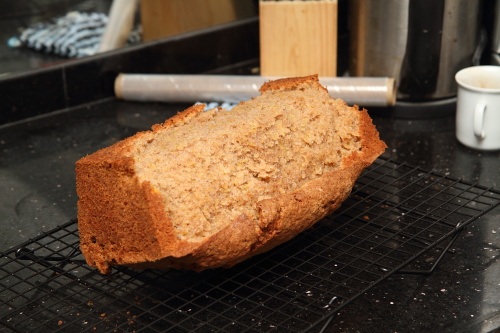 Would you like to get in touch, please don't hesitate to contact me via

my contact form.

Latest kitchen talk

Translate this blog

but don't expect it to make perfect sense!