I actually poached an egg today. I figured I'd give it a try, when making a salad. I'd tried before, a while ago, and felt like Julie, in Julie and Julia, before she actually managed to get one done. My eggs fell apart, just became a runny, gross mess. It wasn't pretty, it didn't make me happy, I felt like an utter poaching-failure!
But today, I poached an egg!
At first I thought it didn't work yet again. And was willing to give up. Give up on poaching eggs forever. But then I realized that unless you use eggs that you've pretty much pulled out of the chicken, there'll be some egg-white-fluff around the poached egg. Once I'd cut up the little bit of fluff, it did look like a REAL poached egg.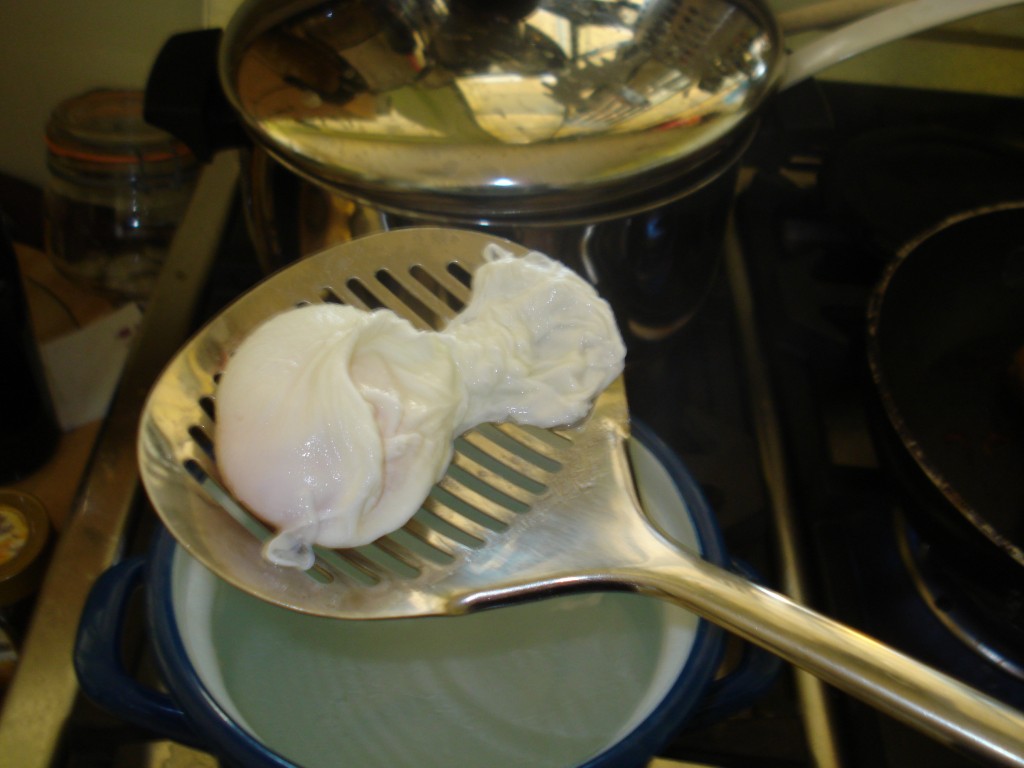 I was very proud of myself!
The end!
Would you like to get in touch, please don't hesitate to contact me via

my contact form.

Translate this blog

but don't expect it to make perfect sense!