I made spaghetti alla carbonara tonight. It was very tasty, though a little on the cheesy side. This due to the fact that I only had parmigiano and no pecorino. Even though pecorino is cheese as well, it does add a different (And therefor less overly cheesy) taste.
It was still very very very good though. So good in fact, that this is the best picture I have available.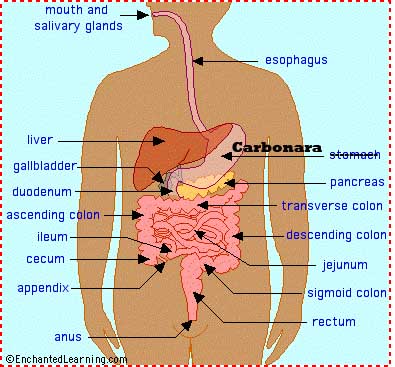 Recipe will follow the next time I make it, when I actually get pictures done!
Would you like to get in touch, please don't hesitate to contact me via

my contact form.

Translate this blog

but don't expect it to make perfect sense!