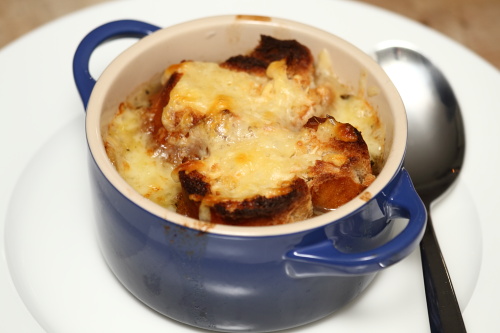 It looks like I've neglected this blog lately. Nothing is less true though. I looked at it at least daily, only to find out that I still couldn't upload anything. Fortunately last night, as I got cranky about it and was researching other webhosts, Laurens found a way to fix it. Gotta love having your own IT-helpdesk at home!
While I couldn't post I did cook, and wen't out to dinner, and did things in the garden. This summer has been exceptionally crappy though, so my usual summer meals have not been all that present, unfortunately.
On one particularly crappy-weahtered late afternoon I decided I wanted soup. And not a nice, cold, summery soup either. I wanted full bodied, warm wintery soup, or at least fall soup if such a thing exists. Not having had onion soup for quite a while I decided to go for that.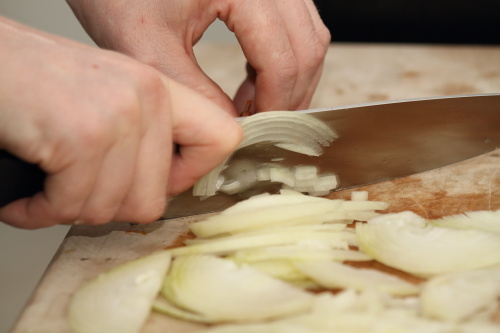 Onion soup is one of those marvelous things in life which you can make as easy and as complicated as you want. You can spend hours upon hours caramellizing onions before adding broth or you could throw raw onions in said broth and if you heat it long enough, they'll soften after all.
My prefferred method is something in between. I don't fully caramellize the onions, but I do cook them for quite a while until they're nice and soft and glassy before I add broth. Seasoning whise I can go many ways as well, but this particular time I'd just received that beautiful bag of herbes de provence so that was an obious choice. Depending on my mood I like to add some red or white wine, or some balsamic vinegar. This was a vinegarry day.
The soup cooked for quite a little while and smelled up the entire house. Once dinner time came around I cut up some baguette and grated some cheese and added both atop the soup in my le creuset ramekins. Under the broiler they went, for a couple of minutes, and voila, perfect soup for a cold, dreary winter summer evening.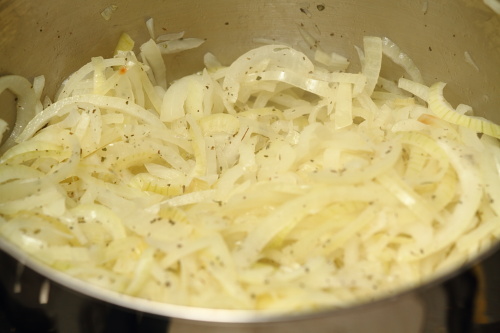 Cook time:
1 hour 15 mins
Total time:
1 hour 30 mins
Ingredients
5 medium/large onions
butter and olive oil
herbes de provence
2 liters of beef broth
black pepper
a splash of balsamic vinegar
garlic, salt, bread and cheese optional
Instructions
Peel and half the onions, slice thinly, mince garlic.
Add butter and oil to a large pan, enough to generously cover the bottom. Cook onions until they're nice and very glassy and some of them have browned a bit. Add the garlic and herbes de provence to taste and cook for another few minutes.
Add the broth all at once and bring to a boil, then reduce heat to simmer. Add a little splash of balsamic vinegar (taste after little splashes, as it can become too sweet) and add fresh cracked black pepper to taste. If your broth wasn't salty enough, you can add some salt.
Let the soup simmer for at least 30 minutes, then ladle into oven proof soup bowl or ramekins, put a piece of bread and grated cheese on top and broil until the cheese is melted and a little browned.
Notes
The amount of people this soup serves depends on whether you want it as a starter or a main. As a starter you could beed up to 8 people, as a main, 4 is the limit.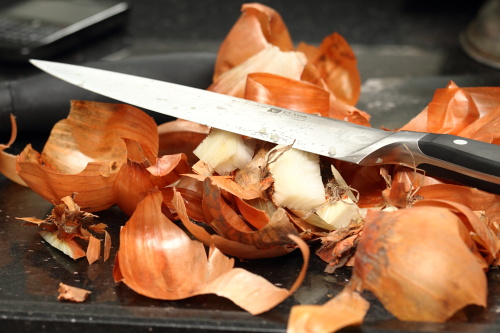 Would you like to get in touch, please don't hesitate to contact me via

my contact form.

Latest kitchen talk

Translate this blog

but don't expect it to make perfect sense!