Happy birthday to you,
Happy birthday to you,
Happy birthday dear blog,
Happy birthday to you!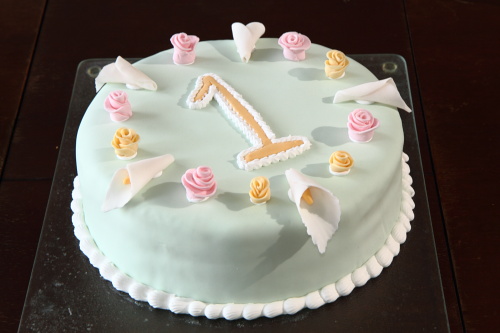 One year ago today, on a dreary Saturday afternoon, I had Laurens upload wordpress on a domain that hadn't been used since I'd bought it a couple of years earlier. A couple hours later, after some major installing of themes and tweaking them, this blog was born. The first post was made and remember wondering how long it would last. How long would food blogging be fun.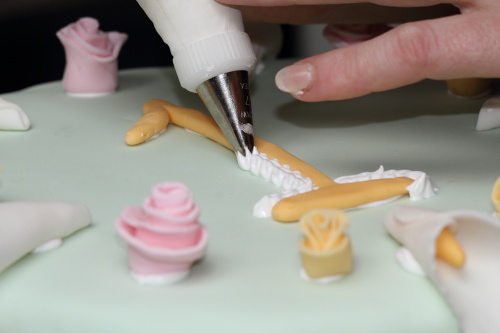 Today – one year, 145 posts, 13 pages, 25 categories and 51 different tags later – it's a beautiful sunny spring Sunday and I am pleased to announce it's still fun!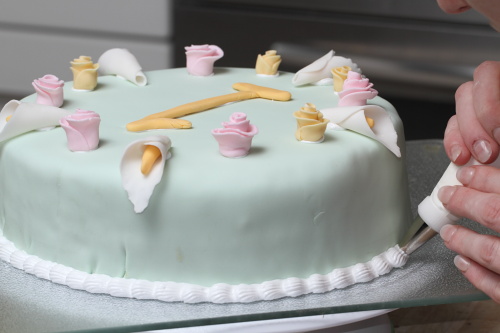 My blog's birthday happily coincided with me hosting a potluck brunch for some friends.  We do that every so often. And since every birthday deserves a cake, my personal addition to the food spread was a birthday cake.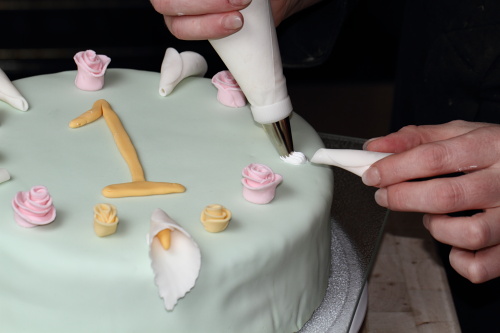 I fiddled around with rolled fondant yesterday, made flowers I hadn't tried making before (I love the calla lilies! They're so easy and look so elegant.) Even though I made mistakes in my decorating (creases in my fondant, oh no!) it still looked like a proper birthday cake. I will get better in time, I'm sure, but for a second cake and a first birthday, I'm pretty pleased.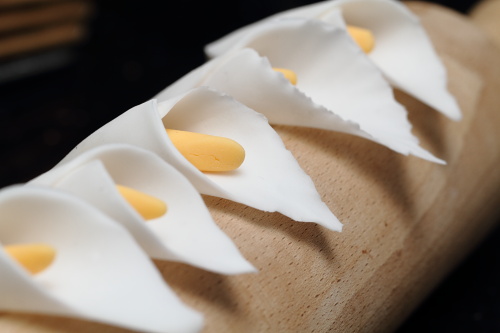 Oh, and it tasted great too!
Would you like to get in touch, please don't hesitate to contact me via

my contact form.

Latest kitchen talk

Translate this blog

but don't expect it to make perfect sense!