Currently viewing the tag: "Oven"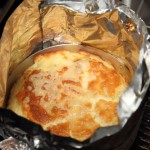 Last Saturday L and I went into Duikelman to buy me a set of knives. Actually, to buy me 1 chef's knife, which was my birthday present, however we ended up with a set of 3 knives. L is wonderful that way. He saw the glimmer in my eyes and me [...]
Continue Reading

→
Would you like to get in touch, please don't hesitate to contact me via

my contact form.

Latest kitchen talk

Translate this blog

but don't expect it to make perfect sense!