Around these days people do their years in review. They tell their loved ones the highlights of the last year in their lives. Moves, changes of jobs, babies, pets, vacations come by in these stories. If I were to do a roundup like that this year, either by month or by importance, three quarters of the story would be about our new home. Very important to us, but in all honesty it probably wouldn't be very interesting to read for the rest of the world who isn't the two of us.
So I decided on a different review. My last year in food. And no, I'm not even going month by month, but I'll give you the top-10 most visited blogposts on here, and then I'll add my own top 5 in addition to that.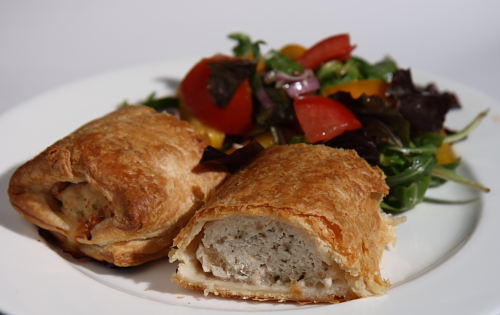 This is an insanely easy recipe that renders a very nice simple dinner. I don't make it all that often, but whenever I do it's an instant hit!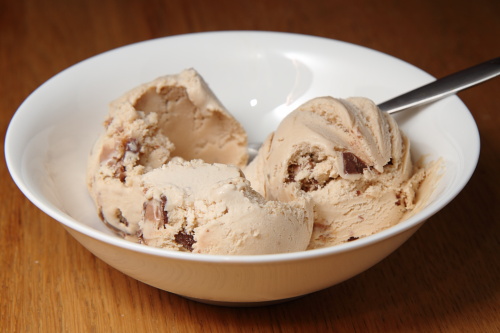 I love love love making my own ice cream, I started doing that for the first time this year. First without an ice cream maker, but after 1 batch I gave in and bought myself a machine. And some candy bars. The result was this candy bar ice cream, that's just wonderful on any warm day when you're craving chocolate.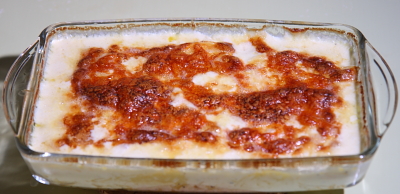 A classic. Everyone who's not lactose intolerant and doesn't absolutely hate potatoes, needs to make this. It's deceivingly simple. The only thing it really requires is a little time to sit in the oven. It's good with everything and anything and makes your dinner instantly fancy!
7: Pierogi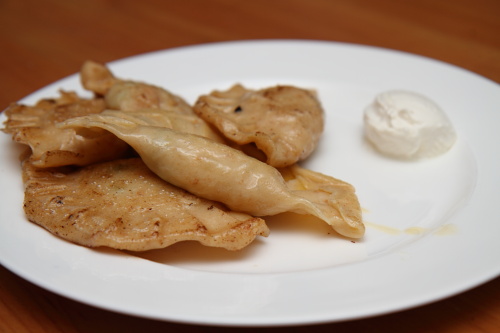 Making pierogi was a daring cooks' challenge which I finished about 3 hours after the challenge was posted. I'd only made pierogi once before, with my friend Amber. I forgot how easy and scrumptious they were. I altered the recipe just a tiny bit, to make them seem more healthy, like a full meal in a little dough pocket. The result, whole wheat pierogi to die for.
6: Cantuccini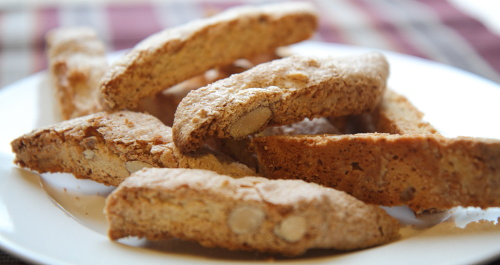 These cantuccini  resulted in a multi-post day. At first I thought I'd totally screwed them up and failed miserably. I went on baking them, as I wanted to find out what the end result was. Boy was I glad I did. Even though they weren't the pretty, small cookies I wanted (I'd just made them too big) they were very very tasty.
5: Lard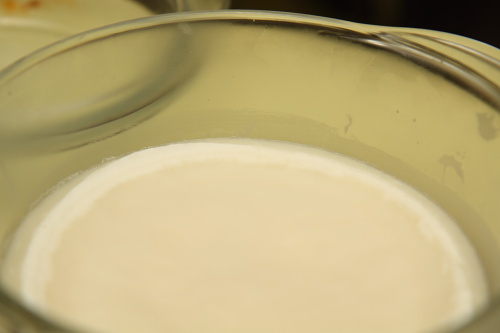 Lard, oh lard… Lard seems to have made a total comeback this year, and I took part in the craze. Why fill your body with chemically enhanced fats, when you can go all natural and produce tastier results. The featured post was the first time I rendered lard, I recently rendered a second, larger, batch and don't think I'll ever be willing to go back to the nasty stuff in the blue package!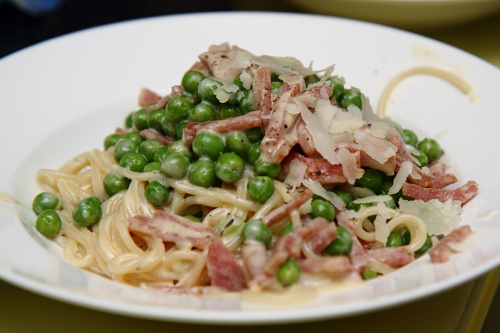 I never would've thought that such a simple 'let's see what I still have laying around in the fridge' recipe would become so popular. But it did. I guess people just love their easy peasy comfortable food, that tastes great and looks good!
3: Gelato alla nocciole or hazelnut ice cream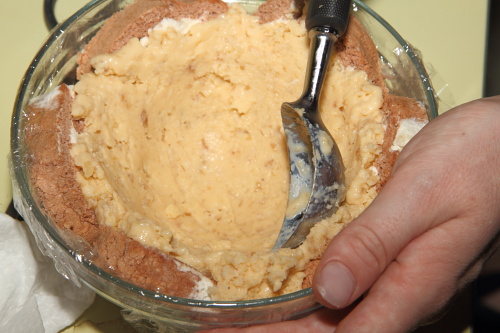 This was my favorite ice cream last summer, no doubt about it! It tasted amazing. It was a very light ice cream, in texture and taste, yet very sweet and nutty. The reason I tried this recipe, was because it used egg whites as well as yolks. With the amount of ice cream I'd been making, I was drowning in egg whites. I was happy to find a recipe that didn't render me more whites, and even happier that it became my favorite tasting gelato.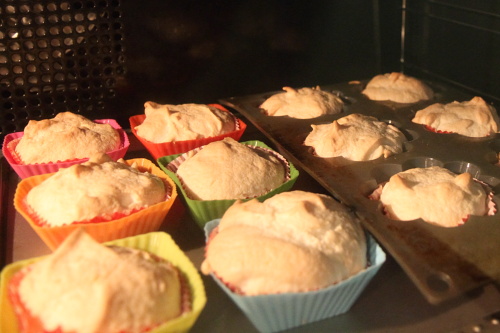 The ton of egg whites that the ice cream left me, was sitting in the freezer taking up space. Something needed to be done, and the only surefire way to get rid of a ton of egg whites, is by either making meringues or angel food cake. I decided on the cake and made cupcakes out of it. The result, the egg whites had left my freezer, and now a dozen cupcakes inhabited it. But not for long!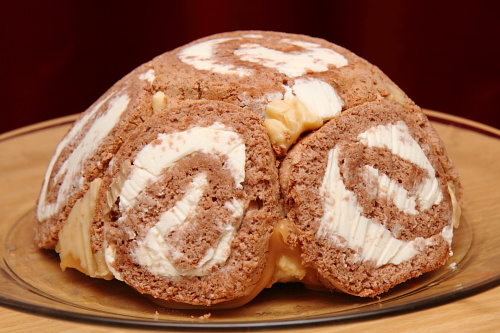 Does this surprise you? The number 1. With the ice cream recipes in this list and the angel food cake? Ofcourse not! The swiss roll ice cream cake was a daring baker challenge. It took forever and a day to make, but it was surely worth the time. 2 kinds of ice cream, caramel sauce and chocolate-angel-food-cake-whipped-cream-swiss-roll. What's not to like?  Apparently you, dear readers, agreed, as this is the post that, by far, received the most visitors in 2010.
My personal top 5, in no particular order, as it's hard enough to choose just 5 posts on here.
Ginger snaps
The last post I did before this roundup, so I knew it wouldn't make it into the list. But it so deserves it's spot. Laurens filmed me while making ginger snaps and spent hours editing the prepping, 10 minutes of baking and cooling them into a less-than-1-minute-film. It was my first 'cooking video', so it holds a special place in my heart. Especially because both the film and the cookies turned out awesome.
[youtube]http://www.youtube.com/watch?v=igXt8Z8CAD4&hd=1[/youtube]
Pasta
My very first blog post here. And an important one at that. I love making pasta and there are many Italian (pasta) dishes featured on this blog. The basic though, is learning to make good quality pasta. This is the accomplishment I like most in this year. Laurens gave me my pasta rollers for Christmas in 2009. I made my first batch of pasta in januari and failed miserably. Then I tried again and it turned out okay. And then I tried again and again and within a couple of weeks making fresh pasta hardly took more time than boiling up some store bought. The taste is a big difference though. Homemade pasta is awesome!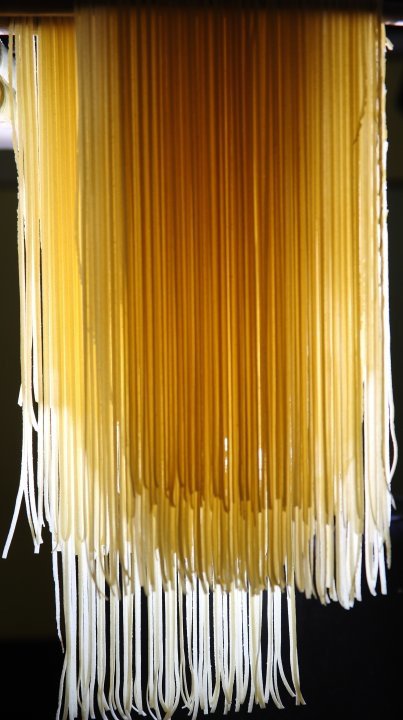 Almost Cinnabons
Cinnamon rolls, yummm, is all I have to say about this. And I love showing you my nifty little trick making the casserole smaller. A tight fitting casserole is the trick to the best tasting rolles, they ooze together and make them gooey and wonderful!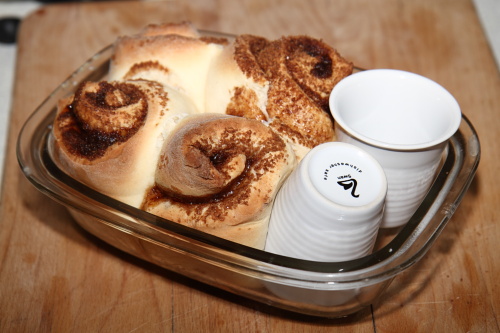 Poached egg
One of my favorite posts because it makes me want to scream 'I did it'. Poached eggs had always given me trouble. Granted, I'd only tried twice. And then, suddenly, I tried again and it worked. Such a proud moment in the kitchen!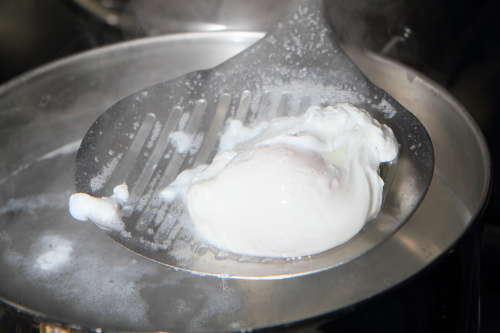 Tiramisu
Just look at that picture for a minute will you? This was one of the first posts where Laurens and I really worked together to make the photo's work. In our overstuffed-thus-tiny old kitchen, we'd walk around each other, re-positioning ourselves, so the pictures would work. Before that it was basically cook, serve, picture, eat. The pictures turned out beautifully and the Tiramisu was delish. What more do you want?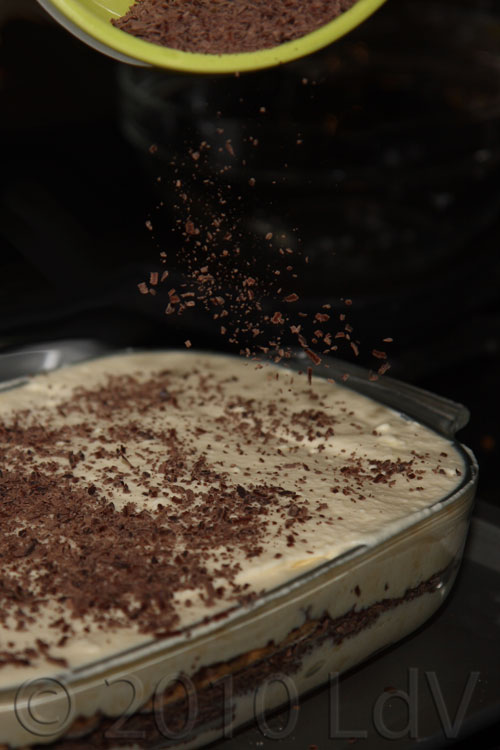 So there you have it. There are tons more posts I could write about, recipes I loved, photo's that turned out beautifully, food I want to eat every single day for the next 2 years while I gain 3 million pounds. I'll leave finding them up to you though. And if you find your favorite recipe on here, just visit it, let me know. The review next year might just turn out completely different because of that!
For now, I sign off, wishing you a wonderful, delicious, creative, inspired, food-filled new year!
Would you like to get in touch, please don't hesitate to contact me via

my contact form.

Latest kitchen talk

Translate this blog

but don't expect it to make perfect sense!