Currently viewing the tag: "Holidays"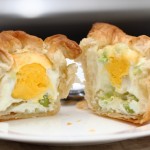 Laurens and I aren't heavy breakfast people. We much prefer the Italian or French style breakfast – just a pastry or a small roll with some cold cuts – over heavy American or English style breakfasts. Sure, once in a while we indulge with a French toast casserole, Cinnamon rolls or pancakes, but [...]
Continue Reading

→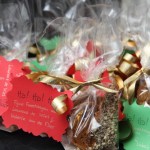 So those recipes I promised you, along with the video of the ginger snaps baking. They've finally arrived!
First, a little story. A fun story. The story of people who love cookies more than what's good for them!
This year I dove into the Christmas baking [...]
Continue Reading

→
Now that Christmas is behind us and one of the big projects at work is finished, it's time to post what I've been doing in the kitchen. Besides just providing us with dinner each night, I've also spent some time baking for the holidays. In the next couple of days I'll show you the different [...]
Continue Reading

→
Would you like to get in touch, please don't hesitate to contact me via

my contact form.

Translate this blog

but don't expect it to make perfect sense!